Wojciech Cichoń: Who needs the Qulturap Independent Label?
Marek Gluziński: I can't really say. I guess anyone who enjoys being moved, stimulated, or thrown off balance. I'm thinking about everyone who would stumble upon Niwea, Tryp, Etamski or jazz by Mikrokolektyw and would somehow feel affected by it; people who feel stimulated by moments of incomprehension, and get the urge to follow through. If not — too bad. If yes, then it's 1:0 for Qulturap.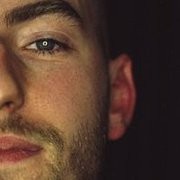 Marek Gluziński
Do you believe that the average listener really wants to be thrown off balance?
What does the "average listener" even mean? We're mistaken in thinking that there's a standard model of an average listener. There's plenty of mediocrity out there, obviously, but I don't take that into account. My aim is to offer something completely new in the field of popular music.
Not a very ambitious approach, is it?
Quite the opposite. Bringing the quality and look of avant-garde into popular music is not at all an easy and unambitious task. I'm not interested in experiments and avant-garde musicians as such. There's just a handful of people, a closed circle that creates outstanding music, but their work is understood by few. I want to do something different. Look at Niwea. They're demanding product and a mass phenomenon at the same time. It would be hard not to mention Niwea in the upcoming musical recaps of the decade. They're a big success. I really do hope that Qulturap will manage to release many more albums of similar resonance.
I'm into that kind of quality pop.
Marek Gluziński
Marek Gluziński is a Wrocław-based music producer born in the late 70s. In the 90s he started Blend Records with Skalpel's Marcin Cichy. He was the executive producer of many albums released by Blend and Rockers. In the early 2000s, along with Arek Marczyński (Antena Krzyku) and Sławek Świdurski (Lou and Rocked Boys), he launched a music publishing and distribution company (Rockers Publishing) and has produced music media for many independent publishing companies throughout Europe (Rockers Pro). He is currently focused on his Qulturap music label and is managing and curating the Puzzle music club, together with film producer Lambros Ziotas.
I can imagine many ways to approach that goal. What's your vision?
It's not a vision, but a generational experience from which I want to extract the essence. The roots go back to the 80s and 90s. What I add to it is our contemporary need for experimentation. I search for new forms of expression, an individual language, and an identity. That's why the artists I work with, like Niwea, Tryp, Etamski, and Mikrokolektyw, mostly belong to my generation. They are all rooted in the new wave, the grey reality of People's Republic of Poland. They danced to the rhythms of Depeche Mode and The Cure at discos. There came a time when artists adopted rap as "their" language.
Yet it doesn't really resemble rap that much.
Because these artists aren't satisfied with the rigid genres. They look for opportunities to extend the scope of their expression, drawing from free jazz, electronic music, the Beat generation, new age, and philosophy. These people form the core of Qulturap.
What did rap have to offer that The Cure or Joy Division didn't?
It was an era of sadness, gray apartment blocks, and the Cold War, and that was kind of balanced out by school dance and cable TV, where you could watch YO! MTV Raps. I suddenly became aware that there were other young people who didn't have many prospects, but were able to fight back with wordplay and enjoy themselves. The burden of living in the black ghettos instantly became my discourse for years. There was no turning back. Rap was a perfect expression of those times. There was no additional philosophy, no material for sociologists to study.
You said earlier that Qulturap artists can't be limited to just one genre, that they merge or bend styles. Yet you used to run a big record label, Blend Records, which published nothing but Polish hip-hop music. What happened? Did the audience change?
Back in the days of Blend, my mission was to show the diversity of Polish hip-hop music. I wanted to prove that it didn't have to sound like either Kaliber 44 or the productions that came from Warsaw. I wanted to prove that it could be more laid-back, punk, and funky. Hip-hop music itself present a broad range of possibilities. Still, I was limited by thinking about the funding and about the friends I could help by releasing their albums. The results were very uneven in terms of style and quality, and the lable ended up drowning in a sea of mediocre releases.
What's different about Qulturap?
Qulturap is completely mine – there is no thinking about the audience. I'm doing it for myself, but at the same time I promote the music as best as I can.
Do you now select artists in a more deliberate fashion?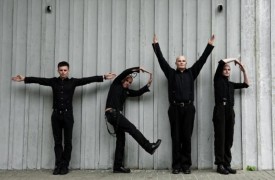 TrypI really want to stress the cohesion in Qulturap. I scout artists myself, but I also get many propositions. It takes a lot of time to make decisions. Even though some tend to say that there is a great gap between Niwea and Tryp for example. Maybe they should look at music from a slightly broader perspective.
Like you do?
Music is a constant lesson for me. A school that I love to attend. I can't really say that I've learned everything there is to know. There are things I like, and there are things I don't like, period.
How much does money count in the process?
As long as I'm curating the music in Qulturap, nobody here is going to release an LP just because it's expected to be a commercial success. It's all about having a original language and being aware of what you want to express, as well as the need to express it to… yourself.
Your website says that "streaming is the future". Is that where the music industry is heading?
The future of music belongs to Google. I'm not a fan of monopolisation, but Google is the only player on the market that can threaten big corporations by supplying its users with music. You have a Google account and, as was the case with Last.fm radio before it became a payed service, they'll select the music for you, so you can choose a tag, a genre, an artist, or a label with just a click of the mouse. A regular monthly payment will give you access to infinite musical resources and let you choose from suggestions and new releases offered to you by Google. A comprehensive service, thanks to algorithms that scan what you chose earlier, what your friends are listening to, and what you like and share on Facebook. It sounds like total surveillance, but it's the way I see it. By paying a couple of zloty a month for access, literally everyone would buy music, increasing the income of artists and Google, and the large record labels would finally cease to exist.
But before the money starts going to Google and the artists instead of the big labels, how can Polish artists earn money?
I don't have the slightest clue how Polish musicians could earn money. One musician lives off his father's pension, another lives off of ten bands and playing different concerts every single day. In Poland you can't really fulfill the myth of a rock or rap star. Your music has to come from a desire for uncompromised expression, and how you earn your living is a completely different story. Let's just forget once and for all about earning a living with music in Poland – no publisher nor musician can achieve that.
That sounds pretty harsh. What else about the Polish music industry is broken and needs improvement?

I'm saddened by the lack of a sensible musical education and a constant reign of the same "musical authorities" – idols that have been decaying for years now. There is a lack of musical propaganda that would show the new and the fresh to mass audiences. We won't change anything without the help of the media.
Does your Puzzle club in Wrocław aspire to change anything?
The mission is the same as it is with Qulturap: promoting worthwhile musical projects and exposing them to large audiences; infecting people with music, changing their tastes, teaching and learning at the same time. It's priceless.
Was Wrocław missing a club like that on its cultural map? I thought Wrocław was a culturally booming city.
Puzzle is a missing element on the map of Wrocław. The city didn't have a club that offered worthwhile and artistically unique events on a day to day basis. We have great concerts, great weekend parties, and festivals in other places, obviously, but Puzzle is the place where you can find something worthwhile and relevant every single day.
What are you going to be up to for the next half year?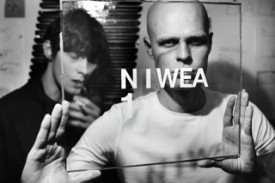 NiweaWe have just released the album NIWEA 02, which you can listen to and buy online at www. niwea.org. We still have a lot of work to do in terms of promotion, so that's what we'll probably be doing for the next six months. After summer vacations, we're planning to release a new LP by Etamski, in cooperation with Lado ABC. This release is going to be great and I hope that an autumn tour will follow. Other projects might also see the light of day, as I'm negotiating with a couple of artists, but I wouldn't want to release too many LPs at a time. More quality, less quantity.