The space of the 2nd floor was taken over by artists – we, the triggers that were bringing the installations to life,  sampled the musings and imaginings brought to us by the panGenerator group, the kilku.com group, Marcin Ignac, who came to Warsaw from Copenhagen, and the mysterious trzewiczek, who prefers the lower case over the capital (and we respect that), and his two students: Dariusz Małojło and Marcin Korzekwa.
The media kept on mixing, putting the senses to the test.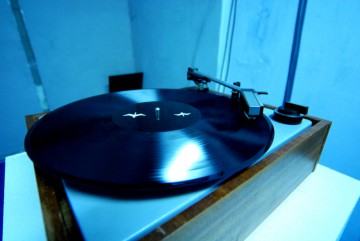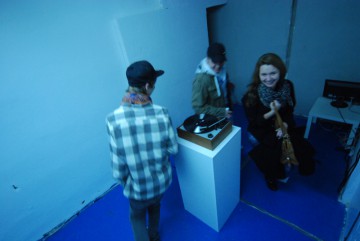 Movement produced sound and colour;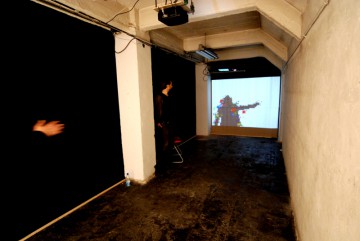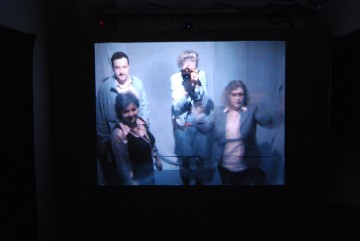 Butterflies covered your reflection, which then split into pieces like a jigsaw puzzle;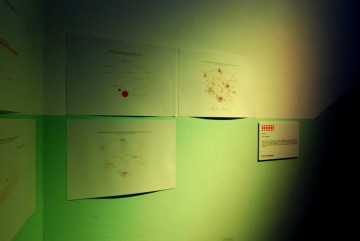 national data went visual;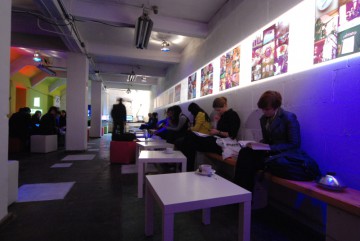 we saw what happened during the first Polish MediaLab in Chrzelice that took place over the summer;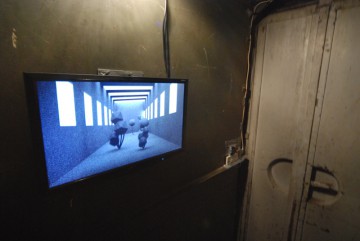 the veracity of transmission was being questioned in the building's elevator;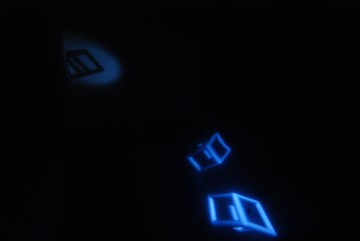 we asked ourselves whether in image we can trust; glass bricks pixelated; three-dimensional space was thrice as present thanks to I3D. Last, but not least, we experienced pieces by students of the Polish-Japanese Institute of Information Technology, which also commented on the contemporaneity.
There was something just for kids: IBM KidSmart. It's a set designed especially for kids 3-6 years of age. The IBM KidSmart Early Learning Program integrates new interactive teaching and learning activities using the latest technology into the pre-kindergarten curricula. The program is being implemented in Poland in cooperation with the Ministry of National Education.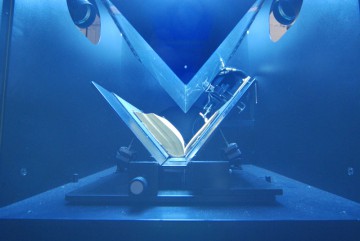 Digital Center enabled guests to rescue yellowing books from a personal libraries. The "Scan your old book!" initiative come to the rescue. Some experimented with 3D scanners and went on to scan their faces...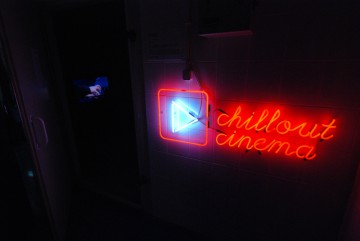 The National Audiovisual Institute presented an excerpt of its archive in the Chillout Radio and the Chillout Cinema. Dwutygodnik.com, Biweekly's Polish matrix so to speak, went out of the computer screen and moved on to the eClicto reader.
On Thursday and Friday Paweł Cyrta and Krzysztof Trzewiczek were conducting a workshop on Pure Data, Arduino, Processing and Open Sound Control.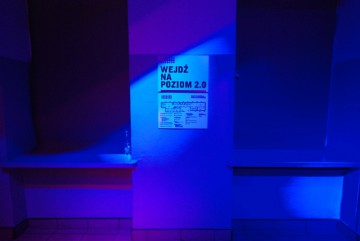 More on the Enter Level 2.0 exhibition in next editions of Biweekly.