George Steiner persuades us that the main task facing Europe today is not of a military or economic nature, but rather a "spiritual and intellectual one".
"The sacredness of the smallest details" is how William Blake would have called the spirit of Europe. It often turns out that in the matter of diversity of language, culture and society, very small distance, in the order of twenty kilometers, divides two completely different worlds... Europe will perish if it does not fight for its languages, local traditions and social autonomy. If it forgets that "God dwells in details".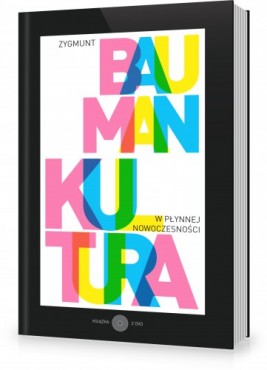 Zygmunt Bauman, Culture in a Liquid
Modern World, National Audiovisual
Institute and Agora S.A., Warsaw 2011We find similar thoughts in the literary oeuvre of Hans-George Gadamer. Of Europe's exceptional virtues, it is diversity, the wealth of variety, that he places above all others. Abundance of diversity is deemed by him as the most precious treasure which Europe managed to save from the conflagrations of the past, to offer to the world today.
To live with Another, live as Another for Another, is the fundamental task of man – both on the highest and the lowest level ...therein perhaps dwells that specific advantage of Europe, which could and had to learn the art of living with others.
Friends and neighbours
In Europe, as nowhere else, "Another" always lived very close, within sight or within touch; metaphorically for certain, since always in closeness of spirit – but often also literally, in a corporeal sense. Here "Another" is the closest neighbour, and so Europeans must negotiate conditions of this neighbourhood despite the differences which divide them. European landscape says Gadamer, characterized by polyglotism and close proximity of "Another" in a severely restricted space, can be seen as a research laboratory, or a school, from which the rest of the world can carry away knowledge or skills which determine our survival or doom.
European Culture Congress – Wrocław
[8-11 September 2011]
ECC is a meeting of leading personas of the European culture – theoreticians and practitioners, intellectuals and artists. Its starting point is a book, written especially for the occasion of the Congress, by prof. Zygmunt Bauman and prof. Anna Zeidler-Janiszewska on the contemporary European culture condition and possible scenarios for its development. ECC will be one of the central events of the National Cultural Programme of Polish Presidency in the EU Council.

www.culturecongress.eu
"Europe's task" says Gadamer, consists of passing on to all the art of everyone learning from everyone. I would add: it is Europe's mission, or more precisely fate, which awaits our joint effort to transform it into our own destiny.
It is impossible to underestimate the weight of this task, or the determination with which Europe should undertake it, if (to echo Gadamer once more) the condition sine qua non, necessary for the solution of life problems of the contemporary world, is friendship and "cheerful solidarity". Upon undertaking this task, we can, and should, look for inspiration to shared European heritage: for the ancient Greeks, the word "friend", according to Gadamer, described the "totality of social life". Friends are people capable and desirous of an amiable mutual relationship unconcerned by the differences between them, and keen to help one another on account of those differences; capable and willing to act with kindliness and generosity without letting go of their distinctness – at the same time taking care that that distinctness should not create a distance between them, or turn them against one another.
Fusion of Horizons
European Culture Congress – Wrocław
[8-11 September 2011]
Discussion panels covering phenomena and problems of contemporary European culture will be accompanied by artistic projects entitled "Art for Social Change". The artists and culture animators taking part in the event come not only from European Union countries, but also from the Eastern Partnership group: Ukraine, Belarus, Moldavia, Georgia, Azerbaijan, Armenia, Turkey and Russia.

www.culturecongress.eu
It would follow from all of the above, that all of us Europeans, precisely because of the many differences between us and the differences with which we endow our shared European home in terms of the variety of experiences and forms of life shaped by them, are perfectly suited to become friends in the sense given to friendship by Ancient Greeks, the fore-fathers of Europe: not by sacrificing that which is dear to our hearts, but by offering it to neighbours near and far, just as they offer us, as generously, that which is dear to their hearts. Gadamer pointed out that the path to understanding leads through a "fusion of horizons". If that which each human agglomeration regards as truth, is the basis of their collective experience, then the horizons surrounding their field of vision are also the boundaries of collective truths.
If, coming from a variety of agglomerations, we wish to find and agree upon a truth common to all, we need a "fusion of horizons", that preliminary condition of synthesis of experiences of separate histories but shared future.
The European Union is our chance of such a fusion. It is after all our shared laboratory, in which, consciously or not, willingly or not, we fuse group horizons, widening them all in the process. To use a metaphor different to Gadamer's: by joint effort and for the benefit of all, we forge out of the great variety of types of ore we bring into the laboratory, an amalgam of values, ideals and intentions, which may be agreeable and useful to all; If all goes well, it may display our shared values, ideals and intentions. And it just so happens, even unbeknown to us, that in the course of all this work, each ore becomes finer and more valuable – which we will sooner or later, inevitably acknowledge for ourselves.
Wisdom lost in Translation
European Culture Congress – Wrocław
[8-11 September 2011]
The programme of ECC combines theory with cultural practise. Such form makes it closer to a social-cultural festival, rather than an academic debate. The programme includes, among others, design, video and modern art presentations, which aim at showing culture as an instrument of social change and a foundation for creative society. It will also present music, theatre and film projects, art formats such as Emergency Room, Pecha Kutcha and an integration game for non-governmental organisations.

www.culturecongress.eu
This is protracted work, its progress slow, fast results are not to be expected.
But the process could be quickened, and results achieved faster, by consciously and consistently helping the horizons to fuse. Nothing stands in the way of fusion and nothing slows it down as much as the confusion of languages inherited from those who built the Tower of Babel. European Union acknowledged as "official" as many as 23 languages. But in the different countries of the Union, people read, write and think in Catalan, Basque, Welsh, Breton, Scottish (Gaelic), Kashubian, Lappish, Roma, a host of provincial Italian (apologies for the inevitable omissions – impossible to list them all...).
Most of us, with the exception of a handful of extraordinary polyglots, lack access to the vast majority of European languages. We are all impoverished and handicapped by this.
So much inaccessible human wisdom hides in the experiences written in foreign dialect. One of the most significant, though by no means the only component of this hidden wisdom, is the awareness of how astonishingly similar are the cares, hopes and experiences of parents, children, spouses and neighbours, bosses and subordinates, "insiders" and "outsiders", friends and enemies – no matter in what language they were described...
A pressing, if after all rhetorical question, comes to mind: how much wisdom we would have all gained, how would our co-existence have benefited, had part of Union's funds been devoted to the translation of members' writings... Personally I am convinced that it would have been perhaps the best investment into the future of Europe and the success of its mission.
translated by Lydia Bauman
This article is a part of the Zygmunt Bauman's book Culture in Modern Liquid Times.