After the summer, a season marked by a mild detachment from the computers that own us, it is images and sounds that absorb us more than words. Upon our return, we look back and see a lot of rank-and-file initiatives, enthusiasm, and connections that have proven to be possible between supposedly un-matching elements.
MI SIĘ TU PODOBA is a small festival that takes place in Tuczno, in the Northwest of Poland (30.07. – 01.08.2010). Obviously there is a gap between Polish cities and small towns or the countryside. It's much easier to organise cultural events in big cities. Still, growing numbers of people and all sorts of associations, mainly NGOs (the best example being The Association of the Creative Initiatives "ę"), decide not to take the easy path, instead introducing art and culture into more challenging environments. Apart from some technical and organisational issues that the little festival encountered, the whole event was impressive and actually inspiring.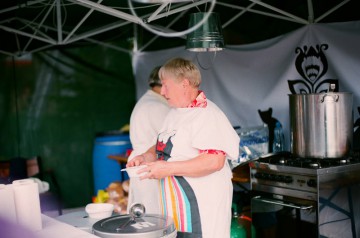 Local women from the Village Women's Union
and their fantastic food, photo A. Słodownik
When I see three generations of Poles having fun together while listening to music, I feel like we're getting somewhere. While politicians and journalists paint the situation black, I see something else. Parallel to the official media image, there's this hidden "real world", where elderly Poles dance to young experimental music and are curious of contemporary art (present in Tuczno as well).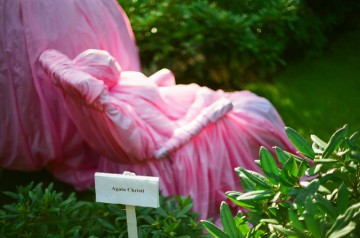 Contemporary Art Centre in Tuczno, photo A. Słodownik
Another important happening worth mentioning took place this summer. MediaLab in Chrzelice, in the Southwest of Poland, was a series of workshops organised by Biweekly columnists Mirek Filiciak and Alek Tarkowski, and the Ortus Foundation.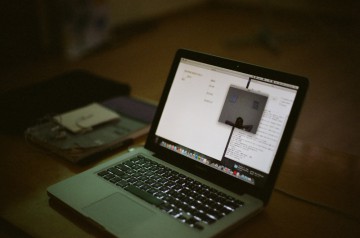 Pure Data workshop, photo A. Słodownik
Participants from all over Poland and  abroad learned programs like Pure Data and Fluxus, worked with Arduino, and the discovered digitisation process. It was another experience that some might have found shocking: young self-disciplined people being creative, cooperative, and not just media-savvy, but media-smart. How often do you see that in the official media?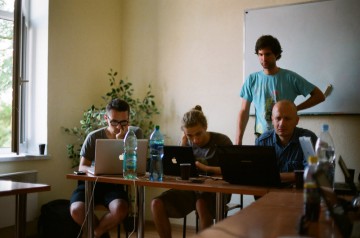 Pure Data workshop with Paweł Janicki from the WRO Centre,
photo A. Słodownik
The workshops took place in a part of Poland that is home to a German minority. While MediaLab was taking place, the town was celebrating the 700th anniversary of its existence, a festival known as Chrzelice Days. In the evening an old-school band would get behind a keyboard and four brass instruments to play German tunes that the Polish-German audience enjoyed and danced to. What happened to the supposed hostility between the two nations that I so often hear or read about? Chrzelice must not have gotten the message.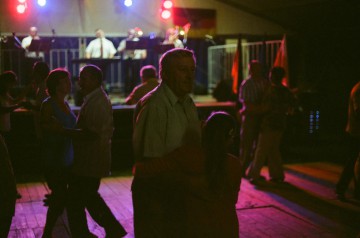 Chrzelice Days, photo A. Słodownik
The moral of the story is to travel around your own country and constantly question what you read in certain newspapers. Many of us have long abandoned the TV, but there remain other leakages of simplified and negative content, to which I say: ACCESS DENIED.
Biweekly#7. Editor: Agnieszka Słodownik. Cover by Jakub Górnik. Issued 5 September 2010 at 11:11.