Between 1 July and 31 December 2011, Poland will preside over the works of the Council of the EU. The Cultural Programme of the Inauguration of Presidency was an all‑day musical performance on 1 July, 2011, made of four stages set up especially for this event, each dedicated to a different music genre. The programme of the Inauguration also comprised of a premiere performance of a 50‑minute piece by Paweł Mykietyn, Symphony No 3, specially composed for the Inauguration of the Polish Presidency of the EU Council.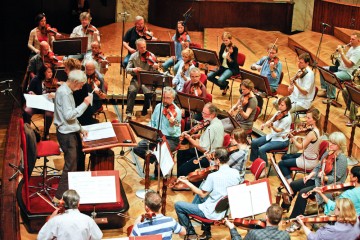 Rehearsal, photo Marcin Oliva Soto
The stunning performance was broadcasted online from Warsaw Philharmonic on Biweekly.pl. Thank you for listening!