The latest book by Professor Zygmunt Bauman, Culture in a Liquid Modern World, was released 12 May, along with Krzysztof Rzączyński's newest film Love Europe World of Zygmunt Bauman that you can watch online on Biweekly.pl. The events mark the upcoming European Culture Congress, organized by the National Audiovisual Institute.
Both the book and the film were conceived as a part of the Cultural Program of the Polish EU Presidency in 2011, organised by the Ministry of Culture and National Heritage and the National Audiovisual Institute.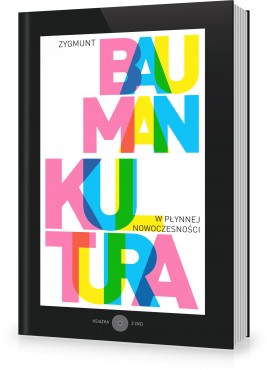 Zygmunt Bauman, Culture in a Liquid
Modern World, National Audiovisual
Institute and Agora S.A., Warsaw 2011In his latest book, Zygmunt Bauman — one of the leading minds behind the concept of postmodernism and one of the world's most influential social thinkers — explores the beginnings of the very concept of "culture", analysing the processes to which it has been subjected in the past and today, and points out threats and opportunities facing its future development. He explains how contemporary culture is shaped by the pace of change in our world, especially through the free market, the economy, progressing globalization, and most importantly, through what Bauman describes as "compulsive and obsessive 'modernization'".
"Culture today consists of offers, not prohibitions; propositions, not norms," he writes. "It has no 'populace' to enlighten and ennoble; it does however have clients to seduce. Seduction by contrast to enlightenment and ennoblement, is not a one-off, once and for all task, but an open ended activity. The function of culture is not to satisfy existing needs, but to create new ones. (…) Its chief concern is the prevention of satisfaction (…) which would leave no room for further, new and as yet unfulfilled needs and whims."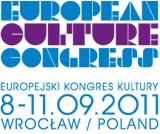 ECC 8-11 September 2011The reflections presented in the book stake out the intellectual framework of the European Culture Congress. They serve as an inspiration and point of departure for discussions on the condition and future of contemporary culture. But they also go a step further. As editor Paweł Goźliński notices in the introduction, Culture in a Liquid Modern World "calls for a revolution in our presuppositions and routine interpretations, which obscure our comprehension of the cultural process rather than bringing us closer to its essence (we are at once the 'perpetrators' and the 'victims'). It is a radical call, not just for new visions of culture, but for our full participation in these visions. To read Bauman is thus to step beyond the safe consumption of new ideas. It is a commitment. Those who prefer to remain on the sidelines as 'critics of culture' need not read Culture in a Liquid Modern World. This is a performance as much as it is a book. It is a call to action."
The book will premiere at the Warsaw Book Fair. Selected excerpts are now available at culturecongress.eu.
The Polish edition of Culture in a Liquid Modern World is co-published by the National Audiovisual Institute and Agora S.A.
The English edition will be released by Polity Press on 10 June 2011 in the United Kingdom.
Quote from Culture in a Liquid Modern World translated by Lidia Bauman.