Hello!
The festive season approached suddenly: Christmas, New Year, Biblical Magi. We focus less on the outside and turn to tradition re-visited: we send each other ferrofluid Christmas trees, bake makowiec and plum pie while listening to youtube, and shop at the hand-made, recycled art and design, and traditional Polish products markets that multiply in city and town spaces throughout December.
2012 comes and marks the end of Polish Presidency in EU together with the richness of its cultural programme.
What next?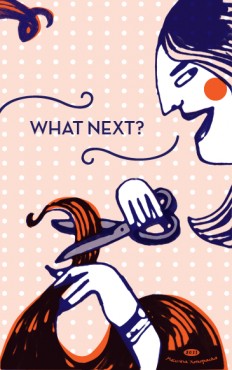 Biweekly#32,
cover by Malwina KonopacjStill a lot of culture, hopefully. Was it ever that rank-and-file alive in cultural and social activity, as in the recent years in Poland? I risk saying "no". Especially that the crisis is, so they say, coming to Poland too. So I'd expect even more creativity, as lack of funds works to its benefit. How about time? Isn't that a great side effect to unemployment?
In the meantime, since we still have electrical power, which enables access to internet we can share some content with you. There's a conversation with Stuhr Senior, a colourful choice of old Polish medicament pamphlets, leśmian song by Katarzyna Zdanowicz-Cyganiak, and much more.
Biweekly#32. Editor: Agnieszka Słodownik. Cover by Malwina Konopacka. Published 23 December 2011 at 16:00.